You have done it!  You have made the decision to get a website.  Congratulations. 
Of course the next steps can feel overwhelming.  Let's actually skip to the fun part, let's think all about YOU!.  Think of this as your own personal horse show, an interactive resume, in which you get to show off the best of who you are. 
Better yet, YOU are the judge.  The style or "look" of the site is totally up to you.  It depends on what you like.  No reliable and honest designer should ever tell you how you want to present yourself to the world. That is your call.  They can make recommendations, however, ultimately it is you.  All about you.
But first you need to answer a couple of questions.  Knowing the answers to these questions a head of time, will make the development process much easier, get the results you need and save you money.  It will make sure that your website becomes that virtual you.
"THE STEPS"
STEP 1: ANSWER SOME QUESTIONS ABOUT YOUR ASSUMPTIONS
What kind of students/clients are you looking for?
This is actually a key element.   Do you want beginner riders?   What age group?  Would you like a barn full of hobbits or is your dream to have a competitive group with showing aspirations? Does a client need to have their own horse? Do you have school horses? There is no wrong answer.
What kind of trainer/instructor are you?
What levels are you showing?  Are you more of a trainer or riding instructor?  Are you formally educated?  Do you like showing, breeding?  Would you rather deal with horses or people? Is your perfect world a barn full of beginners, a few years along or rather experienced? Look at your own idea of perfection for yourself.
Are you comfortable with technology?
Are you the like to learn type or is this just something you have to do?  Again, there is no wrong answer, but it is essential to being honest with yourself.
What are your favorite colors?

Why do I need to answer all these questions?
All of these questions are key components as to the type of website you need.  It will guide a designer to a sets of websites designs that you will need to make your site successful.  To represent "you". Before a single layout is done, you must know what you want.    The designer is going create a pictorial look that with one glance is going to tell a story.  A story of you.  Will it make you different from your competitors?
PICTURES? STORY TELLING…ME? 
I can just write my qualification.  Should that not be enough?
People Do Not Read.

Shocking? According to studies by the Nielsen Norman Group the average viewer will only read 20% of what is on a page, preferring to scan.   Look at this paragraph below: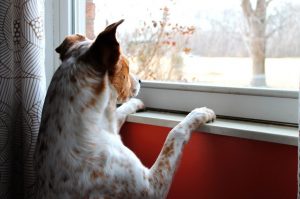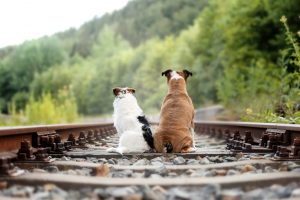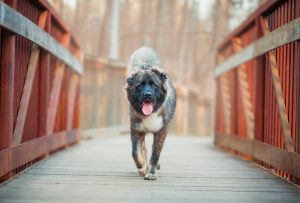 DOG WAITS FOR OWNER
In 1924, Hidesaburō Ueno, a professor in the agriculture department at the University of Tokyo, took Hachikō, a golden brown Akita, as a pet. Ueno would commute daily to work, and Hachikō would leave the house to greet him at the end of each day at the nearby Shibuya Station. The pair continued the daily routine until May 1925, when Ueno did not return. The professor had suffered a cerebral hemorrhage, while he was giving a lecture, and died without ever returning to the train station in which Hachikō would wait.
Each day, for the next nine years, nine months and fifteen days, Hachikō awaited Ueno's return, appearing precisely when the train was due at the station.
Hachikō attracted the attention of other commuters. Many of the people who frequented the Shibuya train station had seen Hachikō and Professor Ueno together each day. Initial reactions from the people, especially from those working at the station, were not necessarily friendly. However, after the first appearance of the article about him on October 4, 1932 in Asahi Shimbun, people started to bring Hachikō treats and food to nourish him during his wait.
Even with the direction of reading the paragraph; do you know what it said? Just read the title? Or did you just look at the pictures?  This is scanning. 
In the day and age of instant, most people simply do not have the patience to read UNLESS they want to know.   The picture, told the story!  Your website needs to tell a story.  That will keep your potential clients, interested and lead them to the next phase of actual contact.
STEP 2: DIG OUT ALL YOUR BEST PHOTOS AND VIDEOS
This is just fun and will be needed for your website.
STEP 3: START LOOKING AT OTHER WEB PAGES
Any page.  It does not have to be in your industry, just pages that appeal to you.  You are going to need to give that list to your designer, so that they can get an idea of your taste in sites. 
STEP 4: PICK OUT A DOMAIN NAME
This name should be something that represents your name or business and is distinct to you.  We recommend
hover.com.  Best register for the dollar with domain names for $13.95 a year, as of this writing, and many free services.
What is most important about this domain name is YOU MUST OWN IT!  Never ever transfer your domain name over to a service or web developer unless you have a specific in writing agreement that YOU are the owner of the domain.  We shall discuss more about this in the section about Not getting Cheated.  
STEP 5: START LOOKING FOR A WEB DESIGNER
One word TRUST.  Who do you trust with your name and digital reputation. The company or individual who can build your vision, now that you have an idea of what you want.   Of course we are going to plug Multimedia Designs, especially when we give a FREE 1st consultation and would be delighted to walk you through the entire process.   You can get yours by filling out the "REQUEST CONSULTATION" form or clicking here.
You are on your way to creating the perfect virtual you!